Aqua Medic Cerapore 1 Ltr Ceramic Filter Media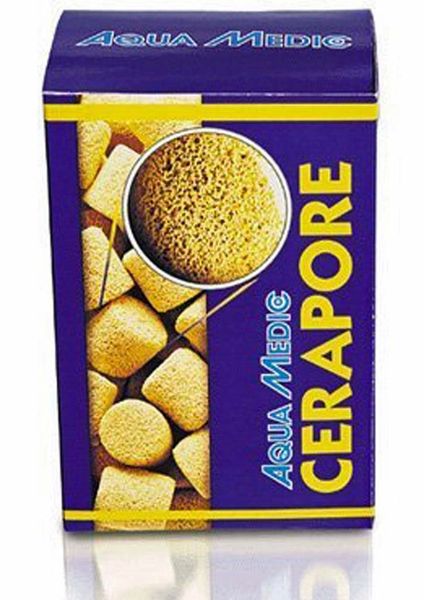 Aqua Medic Cerapore 1 Ltr Ceramic Filter Media
Aqua Medic Cerapore 1 Ltr Ceramic Filter Media
Aqua Medic Cerapore filter media is an ideal home for micro porous biological filtration bacteria.
The tiny pores of the ceramic filter media is ideal for use in bio filters. Made from ceramic, it is free of other residues and can be used in salt and fresh water aquariums.
The large internal surface area promotes the formation of bacterial colonies, which aid filtration. The micro pores won't clog and remain in perfect condition. The lack of oxygen in the centre of the media helps protect against the formation of nitrate too.
This great media product will ensure that the water in your tank remains as clean and clear as possible, and with it' s long life span and large filtration rates in just a small unit, you can remain confident of the best performance.
Key Features:
Can be used in salt or fresh water tanks
Long life; won't clog or spoil
1 litre will treat 200 litres of fresh or salt water