ARCADIA EARTH-PRO A 100g & 500g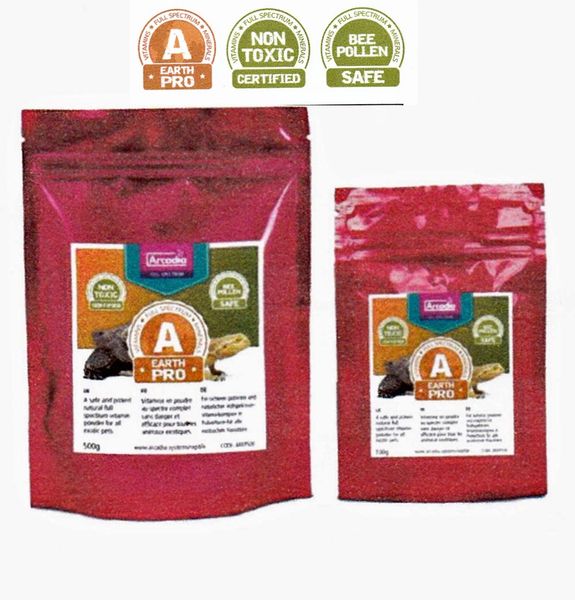 ARCADIA EARTH-PRO A 100g & 500g
EARTH PRO A
Earth Pro-A is a potent dietary supplement that will help to supply all of the essential vitamins and minerals that a captive exotic needs in a safe and natural way.
Potent Carotenoids and bee Pollen are used to cater safely for vitamin A and to aid digestion and growth.
The product contains zero synthetics that are used in other manufacturers supplements that can be easily over or under dosed.