Eheim Professional 3 250 External Filter,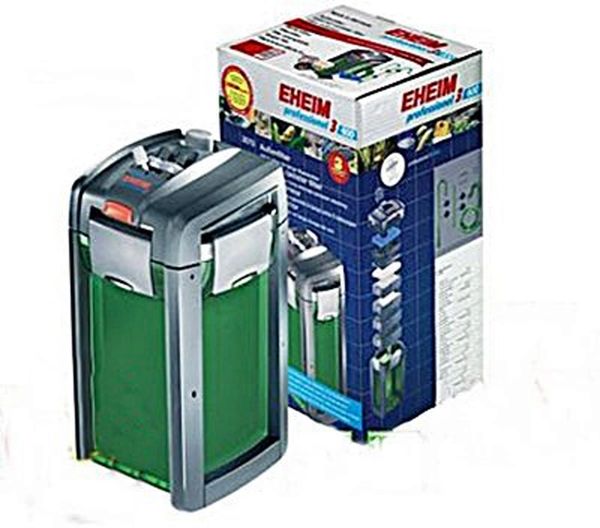 Eheim Professional 3 250 External Filter,
NEW Eheim Pro 3 250 external filter (model 2071).
For aquariums 120 - 250 litres (26 - 55 UK gallons)
Pump output: 950 LPH (209 GPH)
Low power consumption: 12W
Max delivery head: 1.5m (5')
Canister volume: 6.1 L
Media volume: 3.0 + 0.5 (prefilter)
Dimensions HxWxD: 358 x 238 x 244 mm
The NEW Eheim professionel 3 filter includes:
Integrated automatic self- priming for quick filling of the canister.
Safety hose adapters with easy to use locking mechanism - the adapter can only be opened when the hose taps are closed.
Top of canister prefilter securely traps larger dirt particles, significantly increasing maintenance intervals of the biomedia. Simple to remove and easy to clean.
Individually fillable filter baskets Complete with original EHEIM filter media.
High quality ceramic spindle and sleeve guarantee very quiet running smoothness and extremely long life.
Everything included - Ready to start: Completely equipped with filter media and all installation accessories.